Our Surveys - Home Buyers Report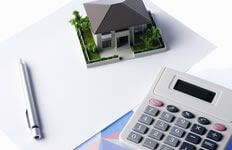 A Homebuyer Report is an inspection of a property's general condition and is a low cost option when looking for a survey. The inspection comprises of an examination of the parts of the property which are accessible - visible and readily available for examination from ground and floor levels.
The home buyers report also includes the boundaries of the property, paving, outbuildings and additional structures within the boundary. The utility services are inspected, but we do not test the efficiency of plumbing, electrical, gas, heating or drainage installations, or compliance with current regulations.
Homebuyer Reports are suitable for properties of standard construction and those which have not been substantially altered. Generally buildings over 100 years old are not suitable for a Homebuyer Report. The report provides information on matters which are deemed urgent or significant and could need action or further evaluation before contracts are exchanged.
Not sure which survey suits your needs? - visit our survey comparison page.
Surveyor Pontefract are specialist in home buyers reports in the Pontefract area including Darrington, East Hardwick, Featherstone, Ackton, Old Syndale, Normanton, Altofts, Castleford, Brotherton, Burton Salmon, Knottingley, Cridling Stubbs and Surrounding areas.
For more information on homebuyers reports in Pontefract call us on 01977 883019 or contact us online to book a survey.